The Takomo 301 MB is a traditional muscleback blade-style design that provides excellent feel, stability, and control.
Precision forged S20C steel provides butter smooth feel, impressive control and responsiveness.
If you like to work the golf ball, you'll love what you can do with this iron. Aside from the premium performance and workability of this blade, the back and face are finished with satin nickel chromium to create a flawless and lustrous look.
The 301 MB is a forged iron made from a single billet of S20C carbon steel. The pre-worn leading-edge and sole helps the club slide through the turf effortlessly—even on shots with a steep attack angle.
The blade length, topline, and offset are all designed to promote pinpoint shot-making and more workability through the set.
Who should play the 301MB?
The 301 CB & MB explained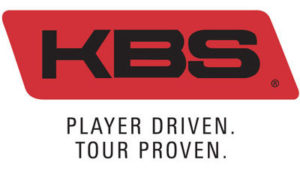 The 301 MB comes with the legendary, tour proven KBS Tour shaft.
The stock grip, Lamkin Crossline, is designed for golfers who demand tour-proven performance with classic looks.