Workability, feel, and forgiveness
The Takomo 301 CB is a player's cavity back iron that provides control, workability, and forgiveness while maintaining a timeless look and forged feel.
Precision forged S20C steel provides silky smooth contact, control, and responsiveness.
Takomo 301 CB irons are absolutely beautiful in their precision and playability. These irons will help players improve by providing forged feel with enhanced control.
Designed to provide a great overall playing experience, these irons are a combination of beauty, control, and forgiveness.
The short blade length, lower center of gravity, perimeter weighting, and larger sole are all designed to promote accurate shot-shaping with a touch more forgiveness than the 301 MBs.
Who should play the 301 CB?
The 301 CB & MB explained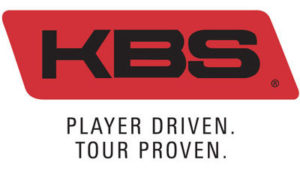 The 301 CB comes with the legendary, tour proven KBS Tour shaft.
The stock grip, Lamkin Crossline, is designed for golfers who demand Tour-proven performance with classic looks.