The Takomo 301 Combo set includes P to 8 in the 301 MB irons and 7 to 4 in the 301 CB irons.
This combo set is designed for the golfer who wants to be able to shape approach shots with pinpoint accuracy while being able to reliably reach out and touch greens from longer distances.
Your game played your way
The Takomo Iron 301 combo set mixes 301 MBs in the shorter clubs with the CBs in the longer clubs.
Where the MBs are a traditional muscleback blade design that promotes unparalleled workability, the CBs provide a forged feel with a touch more forgiveness without compromising that sleek bladed aesthetic.
This combo set allows golfers to hit their targets reliably from longer range, with the added forgiveness of the CBs, while supporting shot-shaping and pinpoint accuracy from closer range, thanks to the MBs.
Who should play the 301 Combo set?
The 301 CB & MB explained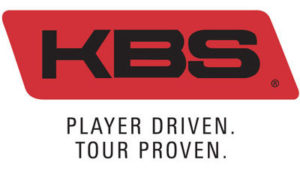 The 301 combo set comes with the legendary, tour proven KBS Tour shaft.
The stock grip, Lamkin Crossline, is designed for golfers who demand Tour-proven performance with classic looks.